An exciting magical experience…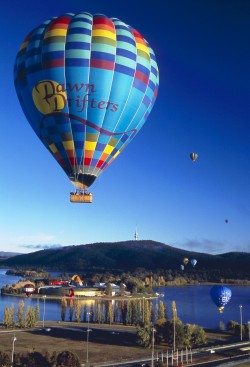 Taking off at Dawn you rise above Canberra's unique city design which slowly unfolds beneath you. Experience the peace and tranquility of lighter than air flight over one of the world's most beautiful cities. We descend gently back down to earth and celebrate your adventure with a Champagne breakfast.
Whatever your reason for choosing Canberra's friendliest balloon company, we promise you a personal and efficient service that is second to none.