FLIGHTS
(Monday to Sunday)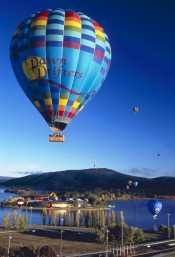 – Adults $360
– Children $260*
WEEKDAY ONLY flights
(valid Monday to Friday, excluding Public Holidays)
– Adults $310
– Children $220*
*the child price applies to children 6 to 12 years and less than 45kg. We do not fly children under the age of 6.
All flights include Australian sparkling wine and/or fruit juice and spring water.
Please note: Any bookings using a discount voucher that reduces the price to below the full rates above are strictly non-refundable.
OPTIONAL EXTRAS
– Breakfast is available at the Hyatt for an additional cost of $40 per person weekdays or $45 per person weekdays/public holidays.
– Breakfast for children under 12, $25 per child.
Please refer to our Terms and Conditions before booking.